2018 Grade 09 Second Term Test Maths Paper Western Province (Sinhala Medium)
Through this article, you can download the 2018 Grade 09 Second Term Test Maths Paper Western Province (Sinhala Medium). Generally, grade 09 is the first foundation year for the O/L exam. In grade 9, the primary thing is to nurture the student's science knowledge. Therefore, the knowledge of grade 09 is a mandatory factor to become a genius in any subject.
You can download any question paper related to grade 09 through our website. You can also get the marking scheme of those question papers through that. So these articles will help you to improve your grade 09 subject knowledge. If there are no marking schemes in the exam papers, take help from your teacher and write the answers to those papers.
Year – 2018
Subject – Mathematics
Class – Grade 09
Medium – Sinhala Medium
Examination – Second Term Test Examination
Type – Grade 09 Western Province Sinhala Medium Maths Paper with Marking 2018
Download Sinhala Medium 2018 Grade 09 Second Term Test Maths Paper Western Province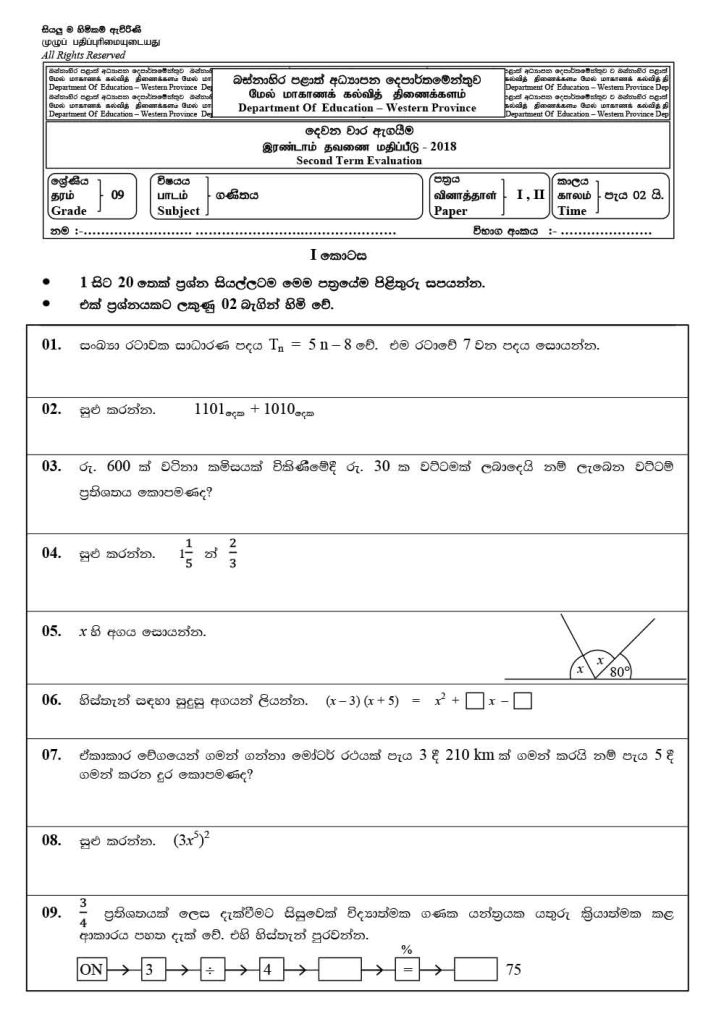 In addition, visit our new download page to get any Mathematics Science Sinhala Medium or English Medium question papers you need. Select your grade and easily download any question paper you want.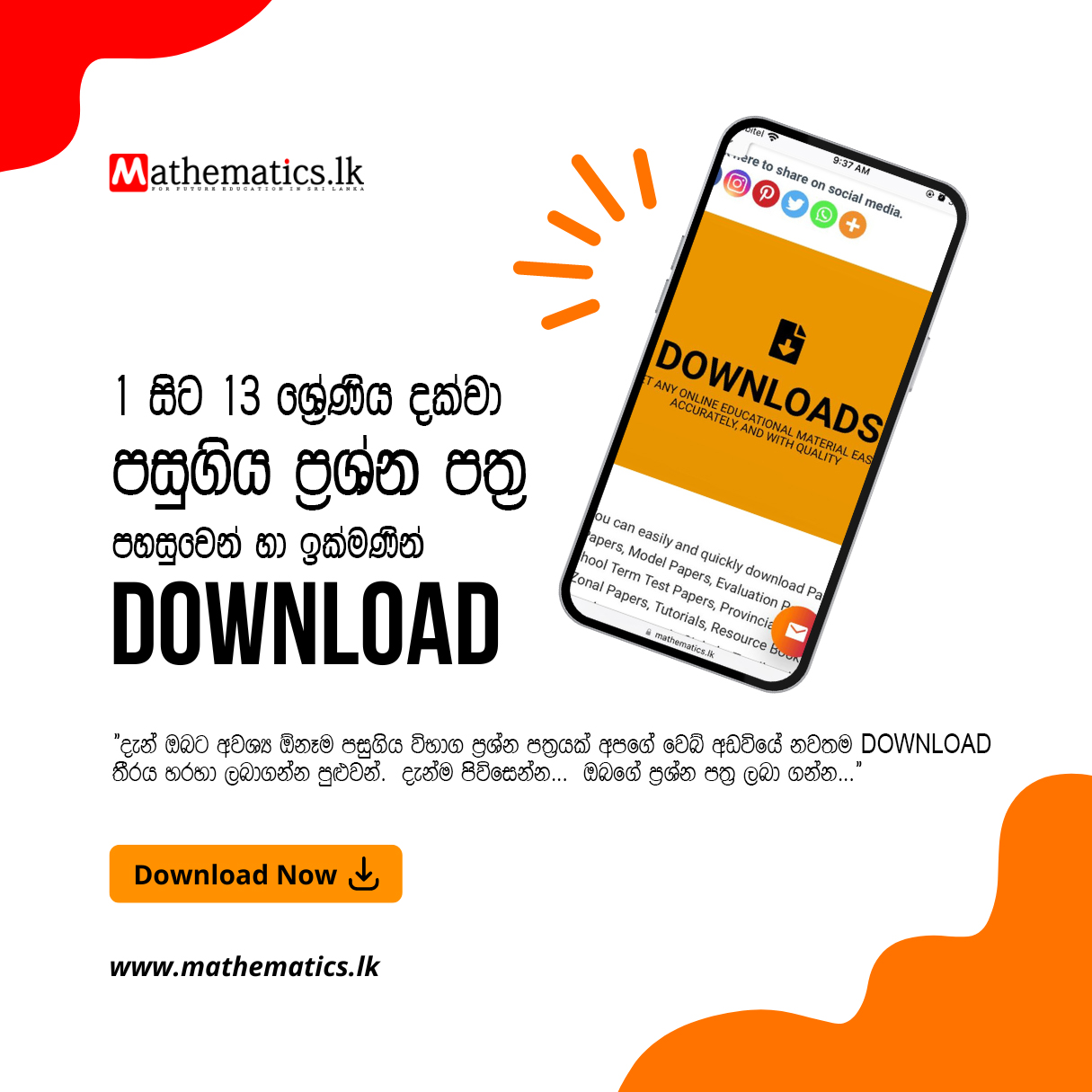 Mathematics.LK is the first and only mathematics educational website in Sri Lanka. This is a website controlled by Mathematics Lanka Education Institute. Therefore, we have now made it possible for you to get reliable and quality educational help.
Our download page is now open to everyone. The purpose of this is to provide a good web experience to all our users. Because there is a need for a quality website for mathematics and science in Sri Lanka. We are doing our best to fill the gap. So now you can download all the question papers from grade 1 to grade 13 through it. In addition to this, you can now download all theses, university articles, research papers, model papers, past papers, and many other things through this page.
Help your friends and others get our service. For that, share this article through your social media. Also, contact us to publish your question papers or articles on our website. Message us through the live chat facility or any social media. Or send a WhatsApp message through our phone number.