A/L Technology Stream | Courses & Job Opportunities
In this article, we are going to give you all the details about the A/L Technology Stream. This technology stream was introduced by the National Institute of Education for the Advanced Level streams in Sri Lanka. Also, there are several sub-subjects in this stream. They are currently taught in schools in Sinhala, Tamil, and English. As a result, this curriculum is now very popular among students.
Let us now see what is the combination of subjects in the Advanced Level Technology stream.
Subject Combination in GCE Advanced Level Technology Stream
Choose the third subject out of 10 subjects like Information Technology, English, Economics, Geography, Accounting and Arts.
Until 2013, there were only three A/L streams in Sri Lanka. But after 2013 this new curriculum was introduced. The technology in the world is advancing very fast. Therefore, there will be more job opportunities for the children who learn technology. It is hoped that the introduction of this subject stream to Sri Lankan children will also facilitate access to the job market in this technological world.
What are the qualifications required to do A/L Tech Subjects?
Passing the GCE Ordinary Level stream is the basic qualification.
In order to pass the GCE Ordinary Level Examination,
Obtaining three C passes in three subjects in Mathematics, Science, Sinhala, English, History, and Buddhism.
Obtaining three S passes in Bucket / Sub Subjects like Art, Music, Commerce, etc.
Passing at least 6 subjects as above is mandatory.
In addition to the above qualifications, if you wish to enroll in a new school, you may be asked to obtain further exam results from the relevant school.
On the other hand, it will be easier for students with high GCE O/L results to learn the technology stream.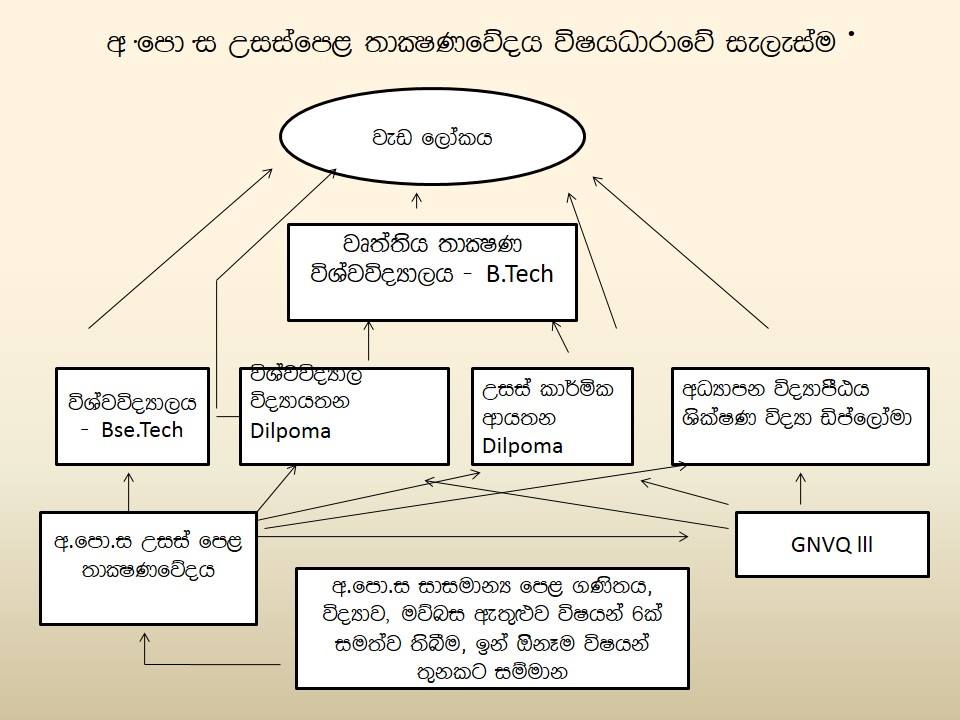 What are the courses that can be registered after studying A/L Technology Stream?
After passing A/L you can join the following courses. A separate, detailed description of these courses is also provided at the bottom of this article.
Conventional university – (For B.Tch Degree, Diplomar or Higher Courses)
Privet University – (For B.Tch Degree, Diplomar or Higher Courses)
University Institutions – (For Technology Degree, Diplomar or Certificate Courses)
Technology Colleges – (For Diplomar or Certificate Courses)
Below we find out more about Degree, Diploma and Certificate courses offered by these universities and institutes.
1). Bachelor of Information and Communication Technology
Information technology is a popular subject among the youth today. As a result, many students are interested in IT degree and certificate courses. After studying A/L Technology Stream, you can pursue higher education in this field.
There are three major types of study courses available: Degrees, Diplomas, and Certificates in Information Technology. They are as follows
Software Engineer – (B.Tech – Bachelor of Technology)
Networking Engineering – (B.Tech – Bachelor of Technology)
Multimedia and Internet Technology – (B.Tech – Bachelor of Technology)
IT Diploma (NVQ Level 5/6)
Information and Communication Technology
Electronic Protocol and Printing Technology
Certificate Course for Information Tech (NVQ Level 3/4)
Software – Computer
Hardwere – Computer
Networking
Litho Machine Activator
Graphic designing
Artwork Designer
2). Bachelor of Technology in Mechatronic Technology
Mechatronic technology is a new course of study in Sri Lanka. Here, you will have the opportunity to learn through disciplines such as telecommunications, radio technology, automotive.
Bacholar in Technology Mechatronic Technology

– (B.Tech – Bachelor of Technology)
Diploma in Mechatronic Technology
Telecommunication technology
Certificate in Mechatronic Technology
Radio and television equipment technology
Pneumatic Technician
Automotive Technician
Automotive electricians
Home Appliance Technician
3). Degree Course in Construction Services Technology
In recent times a new awakening has taken place in our country in the field of construction. Due to the construction of new roads and buildings in our country, new job opportunities have also started to increase in this field. For these reasons, the youth community is more interested in learning constructional studies. The best reason for that is to be able to earn well. Yes, you can get paid more than any other job in the construction industry.
Also, you can now study construction-related technical disciplines in our country at degree, diploma, or certificate level.
Construction Services Degree
Construction Services Technology

– (B.Tech – Bachelor of Technology)
Cons; Service Technology
Refrigerator and air conditioner technician
Con; Services certificate course
Construction technology
Wood technology
Machinery Technology in construction
Factory Plumbing Technology Course
Building painting courses
Architecture
Bar Bender
Aluminum assembly technology
4). Other Degree, Diploma & Certificate Courses Related to Advanced Level Tech Stream
In addition, many learning opportunities come from learning technical subjects. We have outlined just some of them. Therefore, in addition, new courses may now be offered by universities. Find out about them too.
| | |
| --- | --- |
| Course Name | NVQ Level |
| 1). Diploma Course in Refrigeration and Air Conditioning | 5/6 |
| 2). Diploma in Automotive Technology | 5/6 |
| 3). Metal welding technology Diploma | 5/6 |
| 4). Agricultural Machinery Technology Dipmola | 5/6 |
| 5). Diploma in Jewellery Design and Manufacturing | 5/6 |
| 6). Production technology Diploma | 5/6 |
| 7). Car Painting Certificate Course | 3/4 |
| 8). Three-wheeler and motorcycle technology | 3/4 |
| 9). Vehicle air conditioning technology | 3/4 |
| 10). Auto Electrical Engineering Certificate Course | 3/4 |
| 11). Household electrical wiring course certificate | 3/4 |
| 12). Welding | 3/4 |
| 13). Metal assembly course | 3/4 |
| 14). Automobile tinkering | 3/4 |
| 15). Tea factory technology Certificate courses | 3/4 |
| 16). Certificate Course in Agricultural Machinery Technology | 3/4 |
| 17). Machine operator | 3/4 |
| 18). Construction Machine Operator | 3/4 |
| 19). Jewelry Stone Setter | 3/4 |
| 20). Jewelry design certificate courses | 3/4 |
| 21). Dye and Mold Maker | 3/4 |
| 22). Aluminum welder | 3/4 |
| 23). Function Study Officer | 3/4 |
| 24). Boiler operator course | 3/4 |
How do NVQ levels change for degrees and diplomas in the technology field?
NVQ stands for National Vocational Qualification. This level of NVQ is taken into account when entering jobs in or outside Sri Lanka. Usually, the degree level is set to NVQ level 7. Also, the diploma level is considered as 5 or 6. Also considered 3 or 4 are certificate courses.
So the levels are clearly illustrated by the photo below.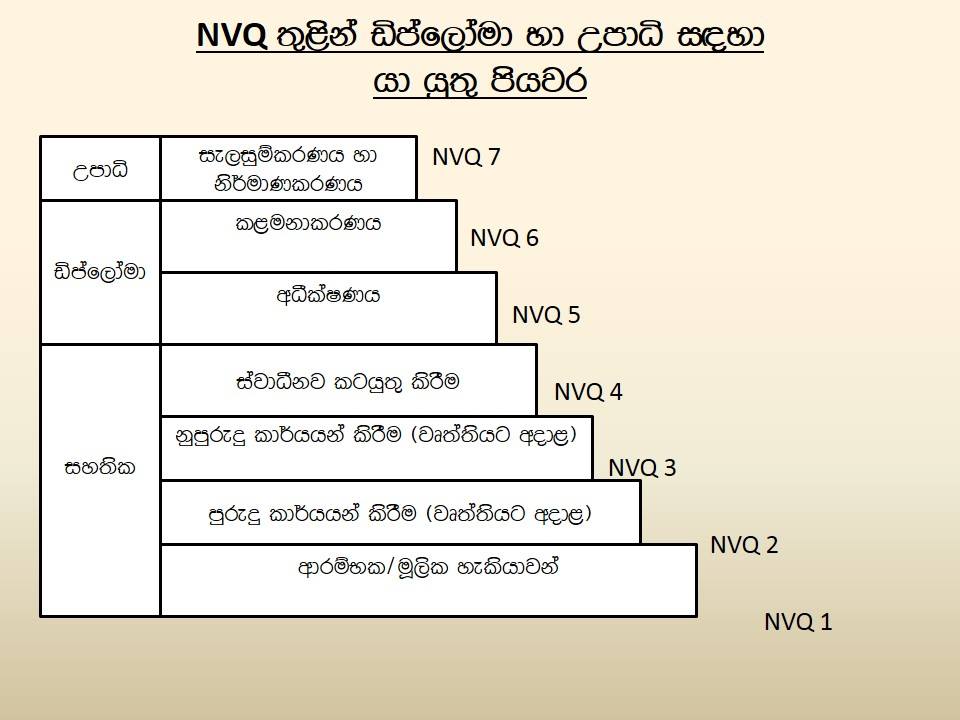 What are the job opportunities that can be entered by studying Advanced Level Technology?
The subject of technology is a wide-ranging field. So many of the jobs also have these fields. Below is a list of some of them. You study this stream and strive to finally get the job opportunity below. These job opportunities will also provide a very good source of income.
It also outlines the time we need to take the course related to these job opportunities. We hope this will enable you to choose a job opportunity where you can study well in less time.
Job opportunity or career
Minimum time
required to complete the course
related to the job
(Years)
Automotive technician
4
Diesel engine mechanic
2.5
Diesel pump room mechanic
2.5
Motorcycle technician
2
Three-wheeler technician
1
Automotive electrician
3
Plumbing Industry
3
Electrician
3.5
Armature wrapper
3
Air conditioning and refrigeration technician
3.5
Air conditioning servant
1
Vehicle air conditioning technician
1
Electronics Repair
1
Electric steam processor
1.5
Aluminum Processor (For Construction Master)
6
Gem cutter
1.5
Jewelry Designer
3
Diamond cutter
1.5
Potter
2
Milling Machine Operator
2.5
Firefighter
1
Boiler Assistant
3
Bookmaker
2
Offset printing machine operator
3
Printer
4
Chef
3
Sewing machine operator
1.5
Tailor (Women, Children, and Gentlemen)
1.5
Woodworker
3
Accounts Clerk
1
Audit Clerk
1
Private Secretary
1.5
The above are just a few of the job opportunities in the A/L Technology Stream. In addition to the above, there are job opportunities in hospitals, laboratories, laboratories, and computer institutes.
If you want to know health, beauty, and medical facts, you can visit here. https://medihealthfacts.com/
What are the institutes and universities in Sri Lanka where you can pursue higher education courses related to the A/L bio & engineering technology streams?
01). German Technical Training Institute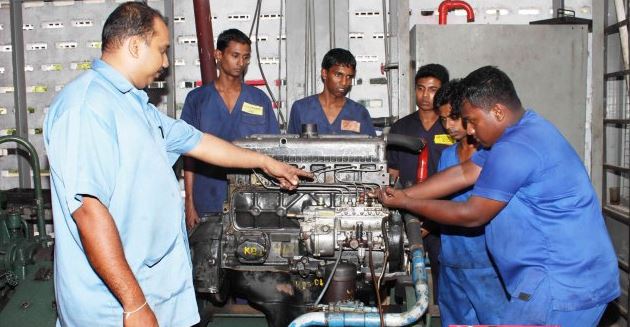 It is one of the leading higher education institutions in Sri Lanka that offers part-time and full-time courses after studying the A/L Technology Stream. Also, you can take very quality courses for a very reasonable fee. The institute also offers the opportunity to study more than 50 technical courses at German Tech.
Address: No, 582, Gall Roag, Galkissa, Sri Lanka
Telephone: +94 112 605 625
Fax: +94 112 632 391
Website: http://www.cgtti.lk/
This is also one of the leading degree and degree courses institutes in Sri Lanka related to Information Technology and Technology.
Address: 57, Ramakrishna Road, Colombo 06, Sri Lanka.
Telephone: +94 766 760 760
email: info@iit.ac.lk
Website: https://www.iit.ac.lk/
2). Informatics Institute of Technology (IIT)
3). Automobile Engineering Training Institute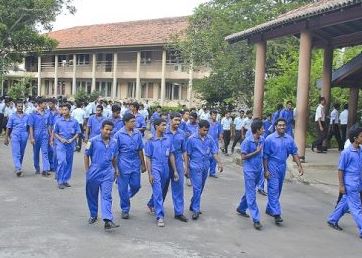 This is the leading institute for studying automotive engineering. Students who are studying Advanced Level Technology stream can join this institute and learn Automobile Technology well.
Address: 69/A, Baseline Road, Orugodawatta, Wellampitiya, Sri Lanka
Telephone: +94 112 531 843 / 112 532 182
email: info@aeti.edu.lk
Website: https://www.aeti.edu.lk/
In addition to the above institutes, you can also get higher education related to technology through the following institutes.