Mathematics Books for buy online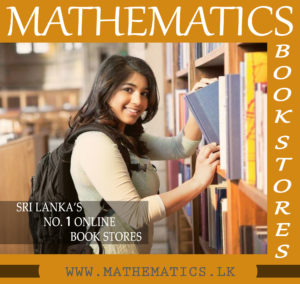 We find it very difficult to buy books for mathematics. To study this subject thoroughly, you must understand the subject matter carefully. For this, you should study other books. 
Now you can buy Mathematics Books online.
Below are the websites to buy the good mathematics workbooks.
---
Sarasavi Bookshop (pvt) Ltd
https://www.sarasavi.lk/Booklist/index/209
S. Godage Publishers
http://www.godage.com/book-categories/mathematics/20-mathematics.html