2021 A/L Biology | Past Paper With Marking
You can download the 2021 A/L Biology Past Exam Question Papers with Marking Schemes in this article. Check our other articles for Sinhala, English, and Tamil Medium GCE Advanced Level Past Question Papers and Answer sheets.
For A/L streams, you must appear for the GCE Advanced Level examination in one of the following streams after the GCE Ordinary Level examination.
So You now have the opportunity to download past papers and marking schemes for all the above GCE Advanced Level science and mathematics streams from our website.
In addition, you can download past question papers and answer sheets of other streams from the www.doenets.lk website.
Download Sinhala Medium 2021 A/L Biology Past Paper with Answers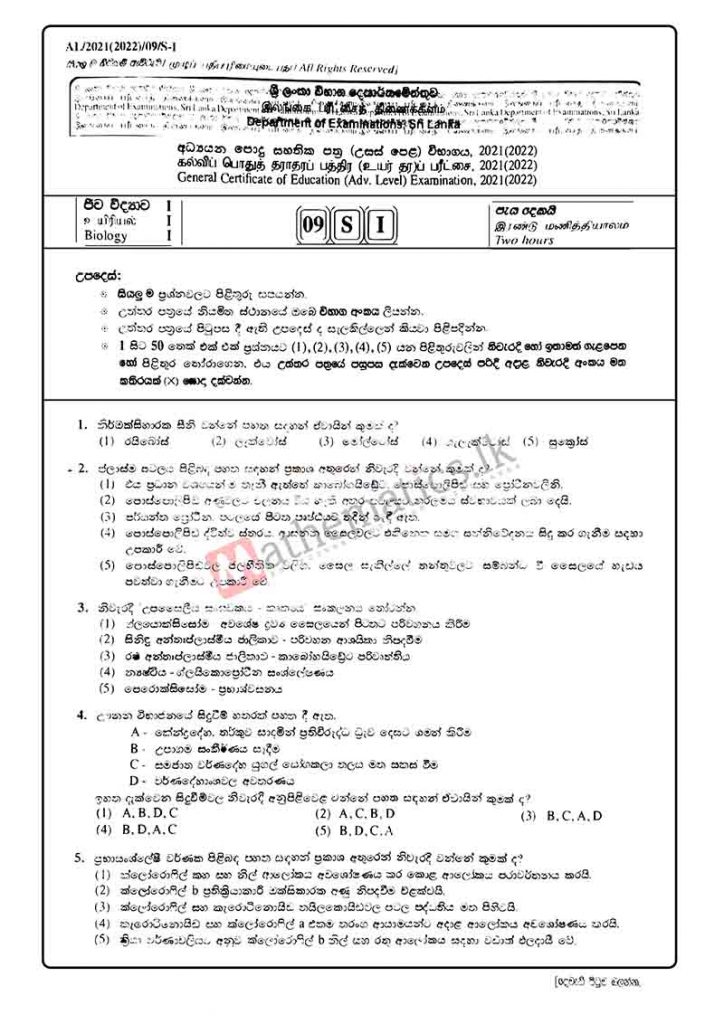 GCE Advanced Level 2021 Biology Past Paper 1
GCE Advanced Level 2021 Biology Past Paper 2 (From mathsapi.com)
Download Sinhala Medium 2021 A/L Biology Marking Scheme
Below we have given you the answer sheets of the above-given question papers. Note that the answer sheets are taken from the "mathsapi.com" website. You can download them from the link we have provided.
2021 GCE Advanced Level Biology Answer Scheme
Pass papers will be very important for you in facing the A/L examination. Because in addition to studying for the exam, these question papers will be useful to get used to writing the answers to the question papers.
We also provide notes, tutorials, and school question papers for A/L. Give us your question papers, notes, and tutorials if you have any. We will publish those articles on our website. If you give it to us, it will be very valuable for the education of other children as well.