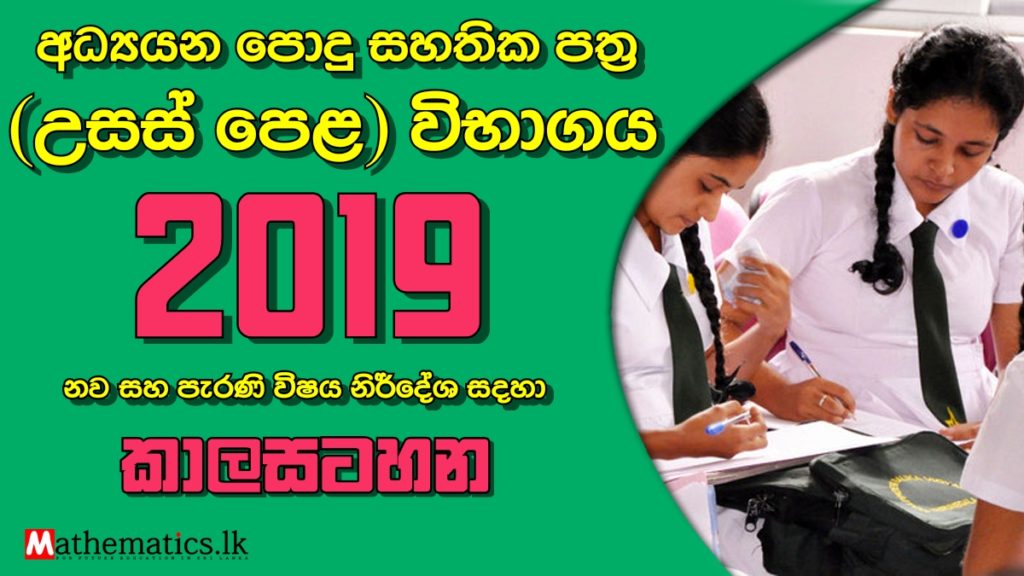 ශ්‍රී ලංකා විභාග දෙපාර්තමේන්තුව 2019 අධ්‍යන පොදු සහතික පත්‍ර උසස්පෙළ විභාගය සදහා නිල කාල සටහන් නිකුත් කර ඇත.
එම කාල සටහන් වලට අනුව අ.පො.ස උසස් පෙළ විභාගය අගෝස්තු මස 5 වන සදුදා දින ආරම්භ වේ. එසේම අගෝස්තු මස 31 වන සෙනසුරාදා දින අවසන් වේ. 
තව ද, මෙම කාල සටහන් නව නිර්දේශ හා පැරණි නිර්දේශය හදාරන අපේක්ෂකයන් සදහා වෙන වෙනම නිකුත් කර ඇත.
ශ්‍රී ලංකාවේ ගණිත හා විද්‍යා විශයන් වලට අදාල අධ්‍යාපනික වෙබ් අඩවියක් වන www.mathematics.lk වෙබ් අඩවිය මගින් ඔබට දැන් මෙම පුවත් සේවාවන්ද පහසුවෙන් ලබාගත හැක.
ඔබ පාසලේ හෝ අධ්‍යාපන ආයතනයේ තොරතුරු ද, අනෙකුත් අධ්‍යාපන තොරතුරු ද අප සංස්කාරක මණ්ඩලය හරහා මෙම පුවත් තීරුවේ පලකරවා ගත හැක.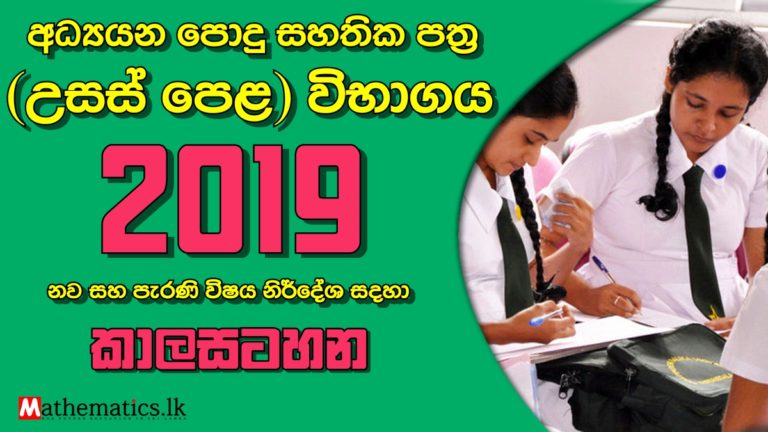 Department of Examination Sri Lanka officially announced the timetable for 2019 G.C.E A/L Examination. Consequently, G.C.E A/L exam will start 6th Monday of August in 2019. And exam will end 31st Saturday of August.
Also, the Department of Examination notifies two different timetables for Old & New syllabus candidates.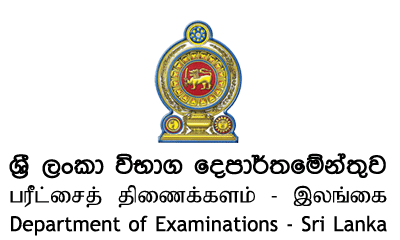 If you are a private candidate in GCE A/L exam, so you must fill out this application. Also, each private candidate is advised to read and understand this form fully in a careful manner and they should fill the application.
National dancing and music examination will be held in February 2019.
This examination has two different writing and practical exam. Writing exam held only for main subjects and practical exam will be held for two main and Sub-subject when you selected.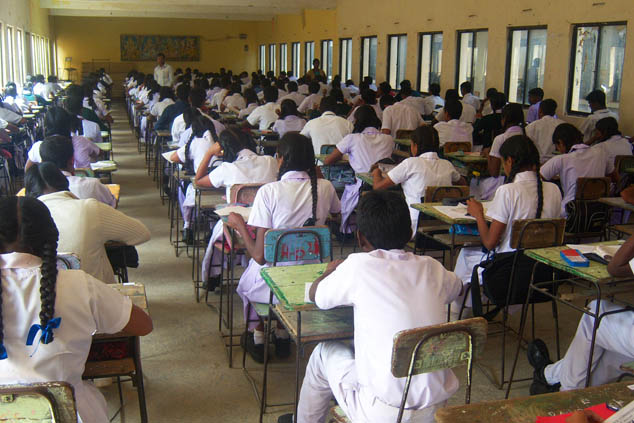 According to the department of examination, Sri Lanka the G.G.E Ordinary Level Examination will start at 08th Monday, December 2018.
You can Download this time tables in Sinhala, Tamil and English medium. 
ශ්‍රී ලංකා විභාග දෙපාර්තමේන්තුව 2018 අධ්‍යන පොදු සහතික පත්‍ර සාමාන්‍ය පෙළ විභාගයේ නිල කාල සටහන් මේ වන විට නිකුත් කර ඇත.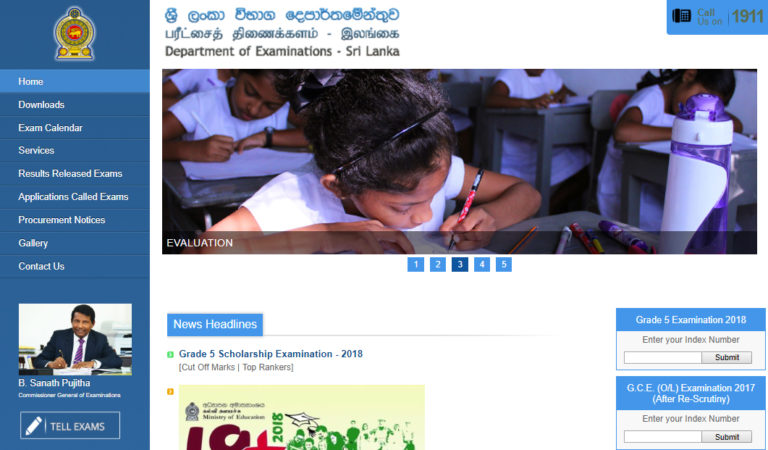 The Grade five scholarship examination was held in more than 3000 examination centres in 25 district.
More than 350 000 students sat for that exam in this year. 
In Colombo and Gampaha district had been written a large number of students.
The district cut off marks of Grade five 2018 Scholarship exam are as follow.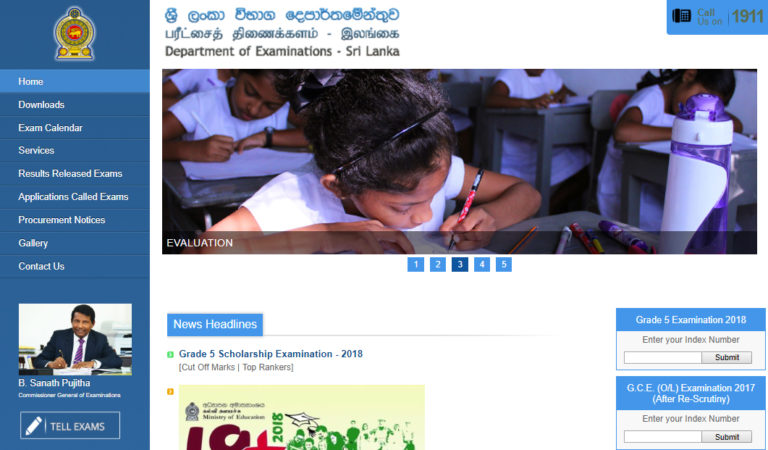 First Place 
Bumith Methnul Vithanage – Somaweera Chandrasiri Vidyalaya Piliyandala
Kurukulasuriya Sanupa Dimath Perera – St. Mary's Maha Vidyalaya Veyangoda
There are three students who obtained second place and they had 198 marks for this exam.
Second Place
Hettiarachchige Sanuji Akithma Hettiarachchi – Reggi Ranathunga Prthamika Vidyalaya Minuwangoda