O/L Sinhala Literature | Prototype Model Question Paper
Here we have given you the Sinhala literature for the GCE Ordinary Level Examination. Prototype question paper is one of the best ways to understand the structure of O/L Sinhala Literature paper.
In addition, we have provided you with more prototype question papers. You can also use those question papers for O/L examination for other subjects.
Sinhala subject is one of the major subjects that you will be writing in the O/L examination. But you choose Sinhala Literature as a 'basket subject'. Therefore, there are often very few sample question papers. Therefore, this question paper will be very valuable for Grade 11 and Grade 10 students.
Let us first look at the structure of this question paper,
Structure of New Syllabus GCE Ordinary Level Sinhala Literature Paper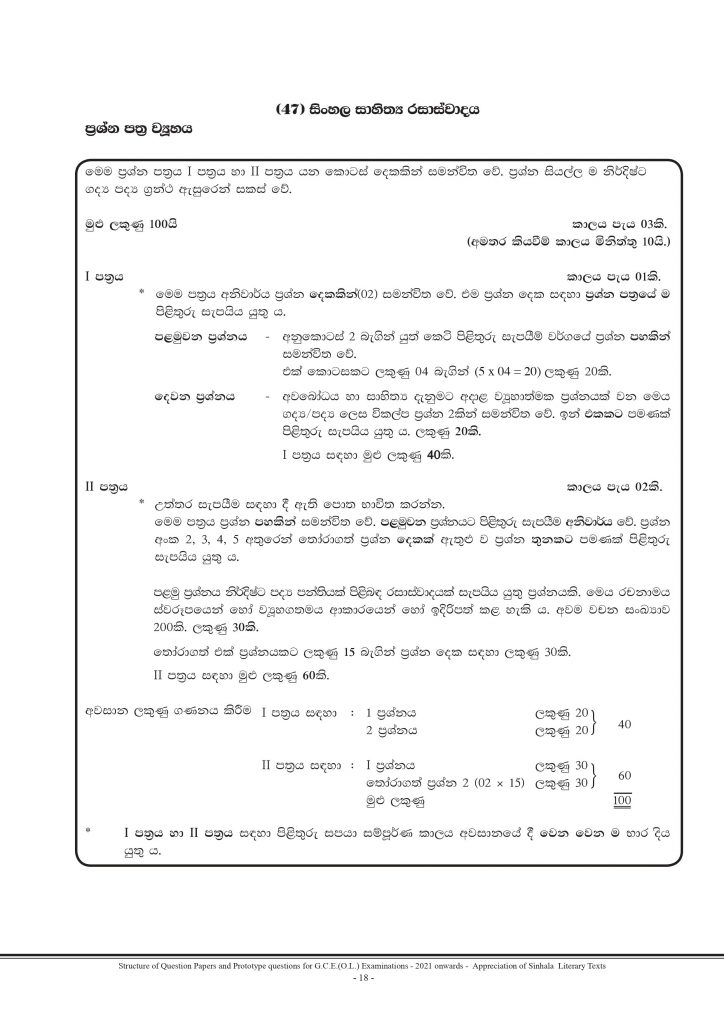 Time : Three hours (extra 10 minutes for reading)
Total marks : 100 Marks
Number of question papers : There are two parts of this paper (Part i & ii)
Types of questions :

Paper i (Paper Part 01)

This first question paper consists of two mandatory questions.
Its first question consists of 5 short-answer questions of 4 marks each.
The second question consists of a 20-point structured question.
The total score for this first question paper is 40 marks.

Paper ii (Paper Part 02)

This second question paper consists of 5 questions.
So its first question is a question that must be answered.
Choose 2 of the remaining 4 questions and you must answer 3 questions in this paper.
Also answers should be written in the form of essays. (Including a minimum of 200 words)
The total marks obtained for the second question paper is 60.
Download Ordinary Level Literature Paper .PDF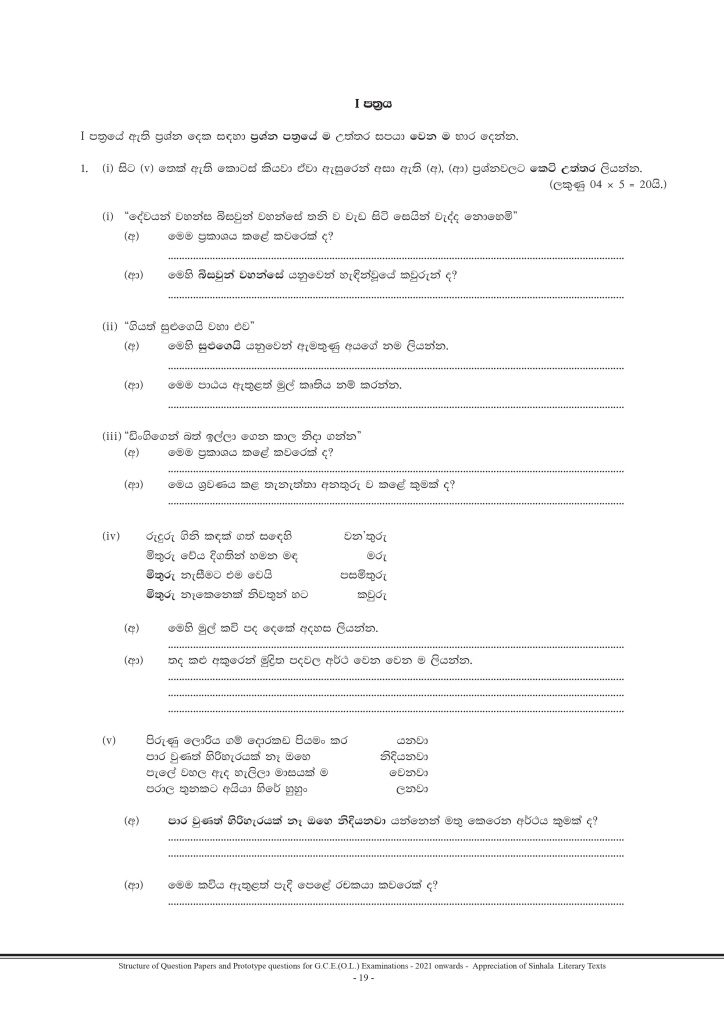 Download O/L Sinhala Literature Prototype Model Question Paper
You can also download prototype question papers for other o/l subjects. Therefore please read the below article.