Western Province O/L Sinhala Papers with Answers
In this article, you can download the Western Province O/L Sinhala model Question Papers. All these question papers are made according to the new syllabus. These can also be used as rehearsal question papers for 10th and 11th-grade students.
The GCE Ordinary Level Examination is the basic foundation of higher education. Because of this, every child prepares well for the exam. Parents also try to prepare their children well for this exam. Tutoring classes, seminars, etc. enhance the knowledge of the children.
The following is a very good source for children preparing for the exam. We have made it possible for you to download the Western Province O/L Sinhala below.

Download Western Province GCE Ordinary Level Sinhala Language Papers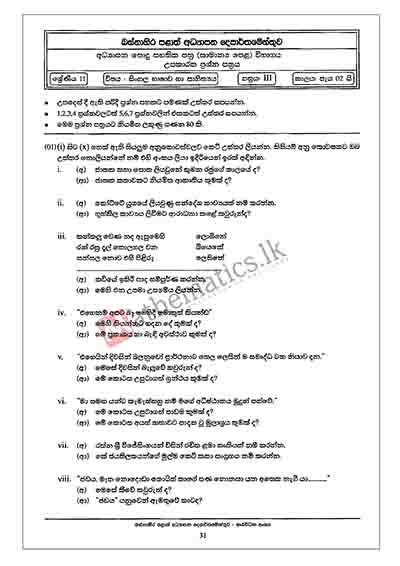 Download Sinhala Language Model Paper from Western Province GCE O Level – (Paper 03)
Western Provincial Department of Education is an institution that renders a very high service to children. This institute administers the main schools in Colombo and Gampaha. This institution is also committed to producing talented students in Sri Lanka.
In addition, use the links below to obtain other important articles and question papers.