Art stream for A/L Examination – What is the best choice?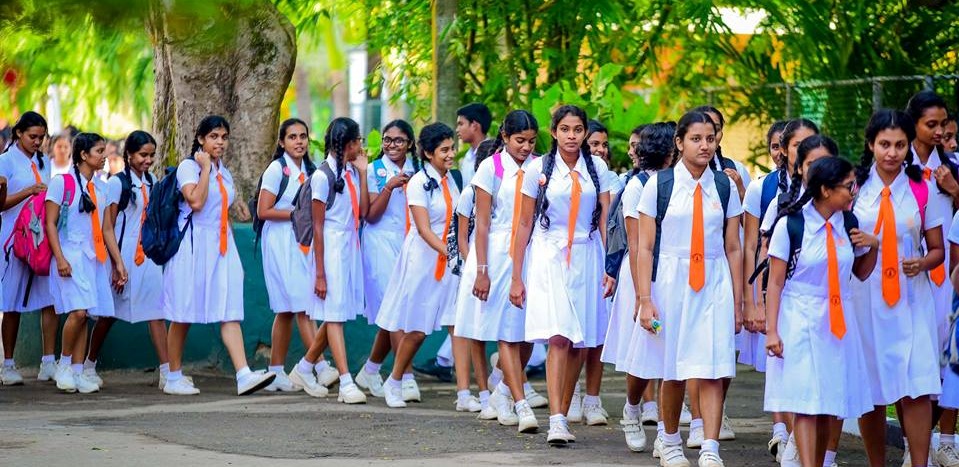 What is the best choice for Art stream?
What is Art Stream?
Humanities stream, which is popularly known as "Arts" provide a platform for student to study human society and the world. It's an extensively vast stream, offering numerous career options to students. Right from studying how people interact in group settings to understand the legal rights of the citizen, everything comes under the purview of Art Stream subjects. Unlike Science and Commerce, Arts has a range of subjects for students to choose from.
Until recently, there was an opinion among many people in Sri Lanka that studying the art stream was useless, but nowadays Art Stream is the most popular subject area among the Sri Lankan students. And stream has about (60) sixty subjects and these are categorized into four different subject areas. As art students, they can select subjects from any one of the following areas.
Social Science/Applied Social Studies
Religious and Civilization
Aesthetics
Languages
After that let's inquire about the subject categories mentioned above and the subjects that they belong to.
Social Science / Applied Social Studies
These are also known as subjects in the sociology category. Meanwhile, subjects in this area usually have a higher Z-score, but it may change from year to year.
Should select at least one subject from this subject area. If you need, you can select two or all three subjects within this category. This is not valid for those who are following two or three language subjects.
Art stream Subjects ;
Economics
Geography
History (Sri Lankan history and Indian history or European history or world history)
Home economics
Political Science
Logic
The scientific method
Accounting
Business Statistics
Business Studies
Technology Studies
Communication
Mass media
Information
Communication Technology
Art stream Religious and Civilization
Current students are reluctant to choose these subjects. There are various reasons for it.
If someone chooses a religious subject, he/she cannot choose the relevant Civilization subject as their another one. That means, for example, If someone selects Buddhism, he/she cannot choose the subject of Buddhist Civilization.
Subjects ;
Buddhism
Buddhism
Civilization
Christianity
Christian Culture
Islam
Islam Civilization
Hindu
Hindu Civilization
Greek & Roman Civilization
The subjects available in this subject area.

Art stream Aesthetics
Students with innate talents related to the arts are most interested in choosing subjects that are relevant to this subject category. So studying these subjects will help them to develop their innate abilities and further expand their knowledge about the relevant subject.
On the other hand from these aesthetic subjects, anyone can select one or two subjects.
Aesthetics Subjects ;
Art
Dancing (Sri Lanka or Indian)
Music (Oriental Music or Carnatic or Western)
Drama and Theatre (Sinhala, English, or Tamil)
are the subjects offered in this category.
Languages
So these subjects can be a great help to the students to succeed in their future. They have different goals. Especially, those who are looking forward to going abroad in the future, this is the first opportunity to learn an international language (other than Sinhala, English, and Tamil). It's worth mentioning, almost every year these subjects also have a high Z-score.
Above all language subjects are offered in three different categories.
National Languages : (Sinhala, Tamil, English)
Classical Languages : (Arabic, Pali, Sanskrut)
Foreign Languages : (Chinese, Malay, French, Russian, Hindi, Japanese)
However, some subjects may not be available in some schools. But having a better understanding of the existing courses in state and non-state universities would be an added advantage of choosing a subject combination. As there is a wide range of subjects, then students can combine innovative and new subjects to suit worldwide trends. For example, they can select a combination of Mathematics, Information Technology, and Logic, and Scientific method.

How about the Z-score?
The problem of scoring in each subject due to different levels of the hardship of subjects was a big issue. This leads to finding a new solution to rank the students to select them for university qualification. Because of that students who aspiring for university opportunities, think a lot about the Z-score when they choosing subjects in this stream.
Also, it is difficult to comment on high Z-score subjects, cause Z-scores from year to year. However, most of the students who are doing Logic, Japanese, ICT, Economics to get high Z-scores.
Finally, the conclusion that we can reach is Art stream offers a host of career prospects for students and that is why It is considered a good choice. Especially since there are a plethora of programs available for higher education, whether to study abroad to choose from different creative career opportunities.
Also you can read our feature post below.