Grade 10 Second Term Test Papers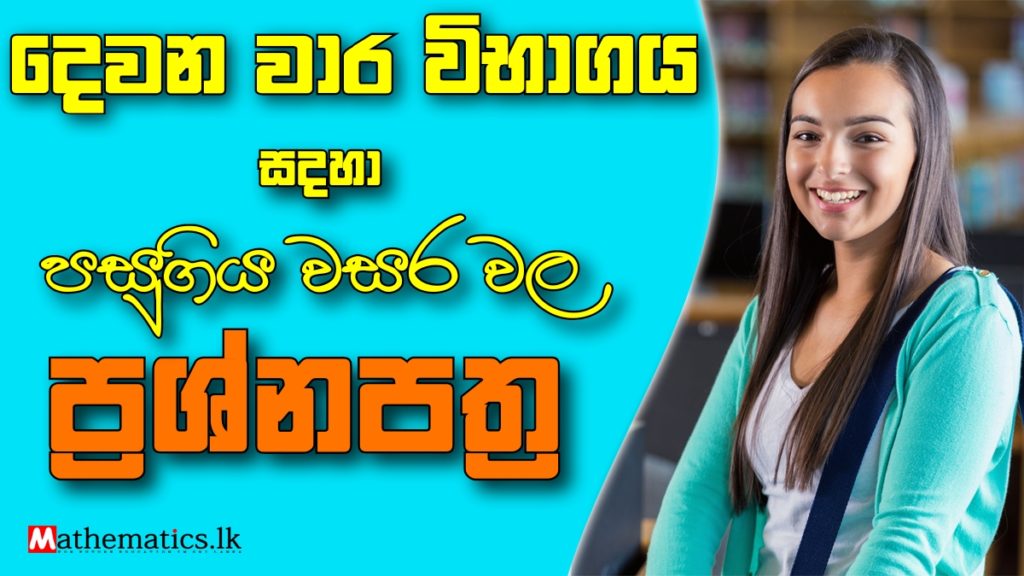 These question papers will be available for all students preparing for the second semester. Therefore you can download here Grade 10 Second Term Test papers.
Also, can download Grade 10 Second Term Test provincial Papers for all subjects. Western, Sabaragamuwa, Uva, North-Western, Southern, Province, and Passara educational zone.
Western Province 2019 – Past Term Test Paper For Grade 10 Mathematics
Question paper provided by the Western Province Education Department for Grade 10 in the year 2019. The Western Province Question Paper is also the question paper that many students are looking for in Grade 10 mathematics. In addition, we have also provided other Western Provincial Papers.
Download 2019 Western Province Maths Paper & Answers For Grade 10 Mathematics
2018 Passara Provincial Education – Grade Ten Mathematics 2nd Term Past Paper Download
So you can download the Passara education department term test paper for 10th-grade mathematics.
Passara Province Term test paper for grade 10 mathematics
Also below you are provided with more papers in addition to the Passara Provincial Question Paper. Download them too. All Grade 10 Provincial Question Papers for the year 2018 are available here. In addition, the Western Provincial Question Papers and other Zonal Question Papers are also available on our website. Therefore you can refer to our other articles for that.
2016 Second Term Sabaragamuwa Province – Grade 10 Past Paper
Sabaragamuwa province education department has released many papers for grade 10 mathematics. Our website has also issued some of those question papers.
2016 Grade 10 Second Term Sabaragamuwa Province Past Papers
2016 – Grade Ten – Piliyandala Zonal Past Term Test Paper
Below you can download the grade 10 Piliyandala zonal past paper.
Download 2016 G10 Piliyandala Zonal Past Term Test Paper
Grade 10 Sinhala Medium Maths Paper 2016 – Sri Jayawardhanapura Zonal Education
Below we provide you, Grade 10 maths paper prepared by the Sri Jayawardhanapura Zonal education department.
Download Sri Jayawardhana Pura Zonal Maths Paper For Grade 10 Maths (Sinhala Medium)
Also, you can visit Ministry of Education for more papers and tutorials.
Finally please share this post if it is important for others.