2023 Scholarship Paper | Grade 5 Exam Past Paper & Answer (Sinhala Medium)
Here you can download the Sinhala Medium 2023 Scholarship Paper. The scholarship exam is a challenging exam for young children. As a result, every parent encourages their child to take the test. Many subjects are taught from an early age to young children for the Grade 5 examination.
This exam is considered a great opportunity for young children to get selected for school. This is because children who get good marks in the exam are given the opportunity to enter a good school. As a result, parents prepare their children better for the exam.
Therefore, past question papers are very important for students in grade 5 or grade 4. In this article from our website, we have given the 2023 Scholarship Examination Question Paper.
Download 2023 Shishyathwaya Paper Grade 5 Exam Paper Sinhala Medium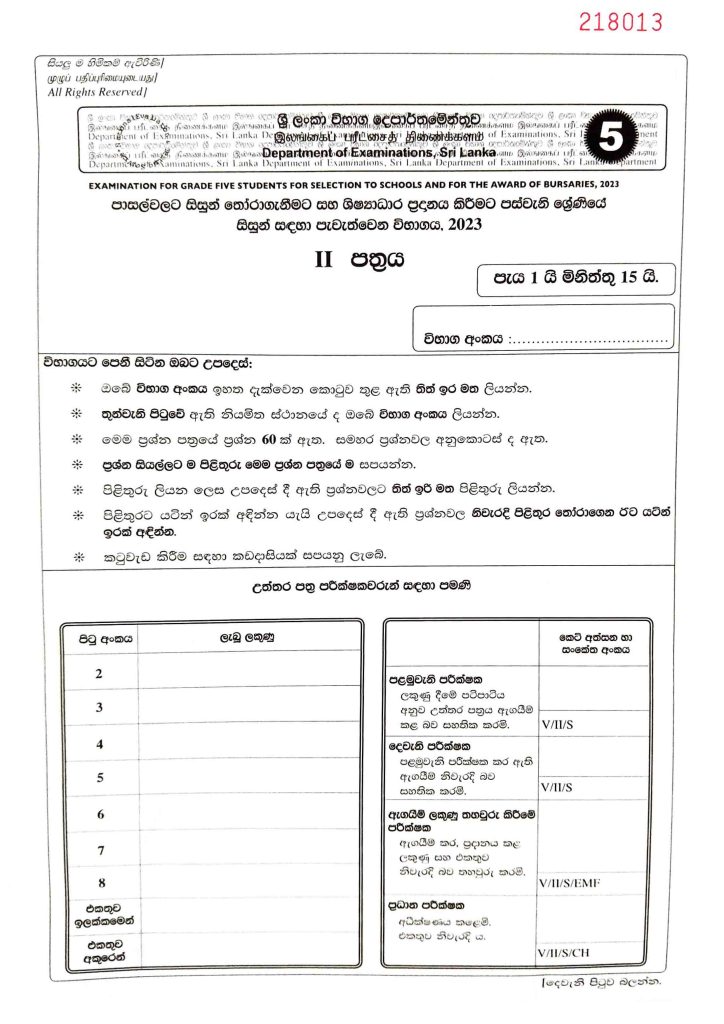 Download 2023 Grade 5 Scholarship Examination Past Paper Sinhala Medium
(Taken from plusinfo.lk)
This question paper has been compiled in accordance with the new syllabus. Accordingly, it will be more valuable for you to download the new syllabus. Read other articles on our site. This will allow you to download the Grade 5 Scholarship New Curriculum.
The new syllabus issued by the National Institute of Education contains about 16 lessons. Also, in grade 5, children have to learn about 11 subjects and activities. The Grade 5 Scholarship Examination tests students' knowledge through that activity and field of study.
You can also download,
In addition, visit our new download page to get any Mathematics Science Sinhala Medium or English Medium question papers you need. Select your grade and easily download any question paper you want.