Request GCE Ordinary Level and Advanced Level examinations certificate online by department examination official website. In the current context, all government activities are now conducted online. Due to this, the Department of Examinations has also taken steps to make such activities available online.
This service is only available for exams after the year 2000. But there is also a way to get exam results online before 2000 on doenets.lk.
Is the one-day service which provides examination results now operational?
The one-day service for the safety of the people is no longer operational due to Covid 19. Therefore, instead of a one-day service, you can get this online service through certificate.doenets.lk.

The department charges a fee for this service. Below are the prices you have to pay for this service and how to get those services.
How to get this "Examination Certificate Online" service?
You can get this service in Sinhala and Tamil medium. To do so, complete the application form below. Then refer the completed application to the link provided by the Department of Examinations. We also provide that link below.
Remember, these services are only available for the O/L and A/L exam results certificates.


Make sure you use your address correctly when completing the application form above. Also note that this certificate is issued only if the candidate has appeared for the examination.
How much does the Examinations Department charge for this online service?
This is the information about the fees charged for this exam certificate online service. Visit the https://certificate.doenets.lk/ website for the latest pricing of these services as they may vary.
Also, these prices vary depending on the number of copies you get. Also, these copies are available only to those who have deposited money with the "Bank of Ceylon" and provided a screenshot of that copy.
* Generally, you have the ability to get only three copies.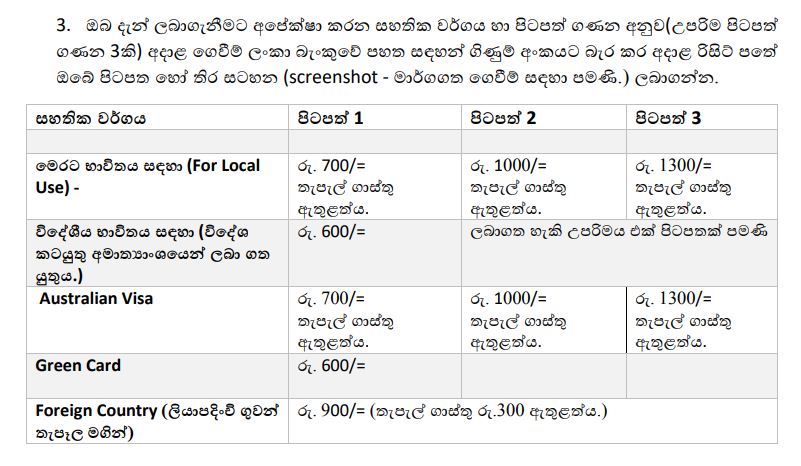 How are the relevant fees paid to the Examinations Department?
Use the bank account details below to pay the relevant fees. Also, all these bank account details are provided on the website of the Department of Examinations. Also, if you want to verify this bank account details, please visit this link. https://certificate.doenets.lk/assets/docs/One_Day_Certificate_Sinhala.pdf

How to send the completed application form to them?
Send your completed application to this email address. Also, note the following. Before sending your application, make sure that you follow these tips.
See if the application has been completed properly.
Receipt or screenshot of payment.
Clear Photo of Valid National Identity Card, Valid Driving License, Passport, Australian Visa. (This is important).
The email you need to send this application – doecertificates@gmail.com
Enter the title of the email address you are sending as "Exam Certificate".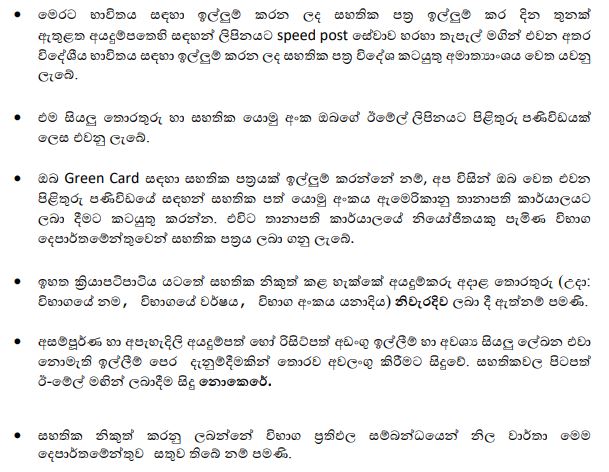 If you want to know more about this, visit the official website of the Department of Examinations below.
Also, if you want to search this year's exam results, read the article below.
https://www.mathematics.lk/category/examination-results/