Science Model Paper 01 | Sinhala Medium O/L Exam
The science curriculum has become a difficult subject for many children. Due to this, we have issued Science Model Paper 01 on our website.
We have created these question papers using only a few units. These are made up of Grade 10 and Grade 11 lessons. Also, all the questions are arranged according to the new question pattern.
Also, the short questions, essays, and structured essays in this question paper are based on the lessons of Biology, Chemistry, and Physics.
In addition, you can download the grade 10,11 & O/L model question papers from our website below.
Structure of Ordinary Level Science Model Paper 01
Time : Two hours
Total marks : 60 Marks
Number of question papers :

15 MCQ (multiple-choice questions) – 2 points each
2 Structures essay questions – 10 points each
1 Essay question – 10 points each

Types of questions

Plant Tissue and Animal Tissue Related Biology Questions
Grade 11 and 10 Chemical compounds lesson
Physics problems related to motion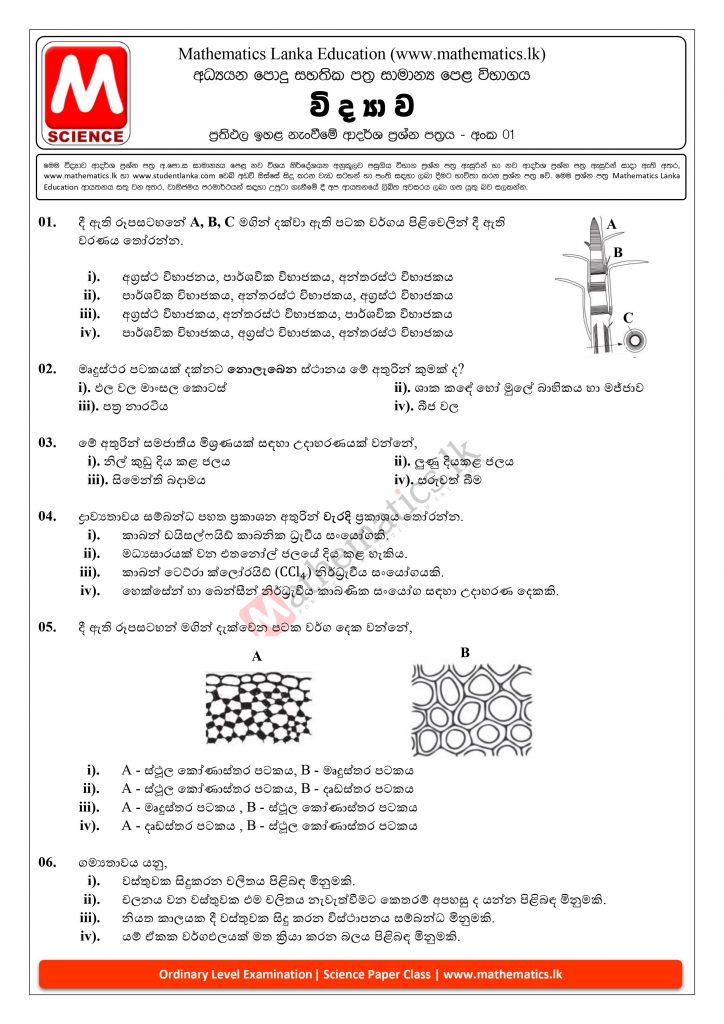 Download Science Model Paper Number One – Grade 10 & Grade 11
These papers will be very important for learning a subject like science. In addition, you can read our articles related,
Grade 6 to 11 Science Provincial Question Papers
Zonal and School Question Papers
Tutorials and short notes for Science
Science Textbooks from grade 6 to grade 11