2021 A/L and Scholarship Exam Date? doenets.lk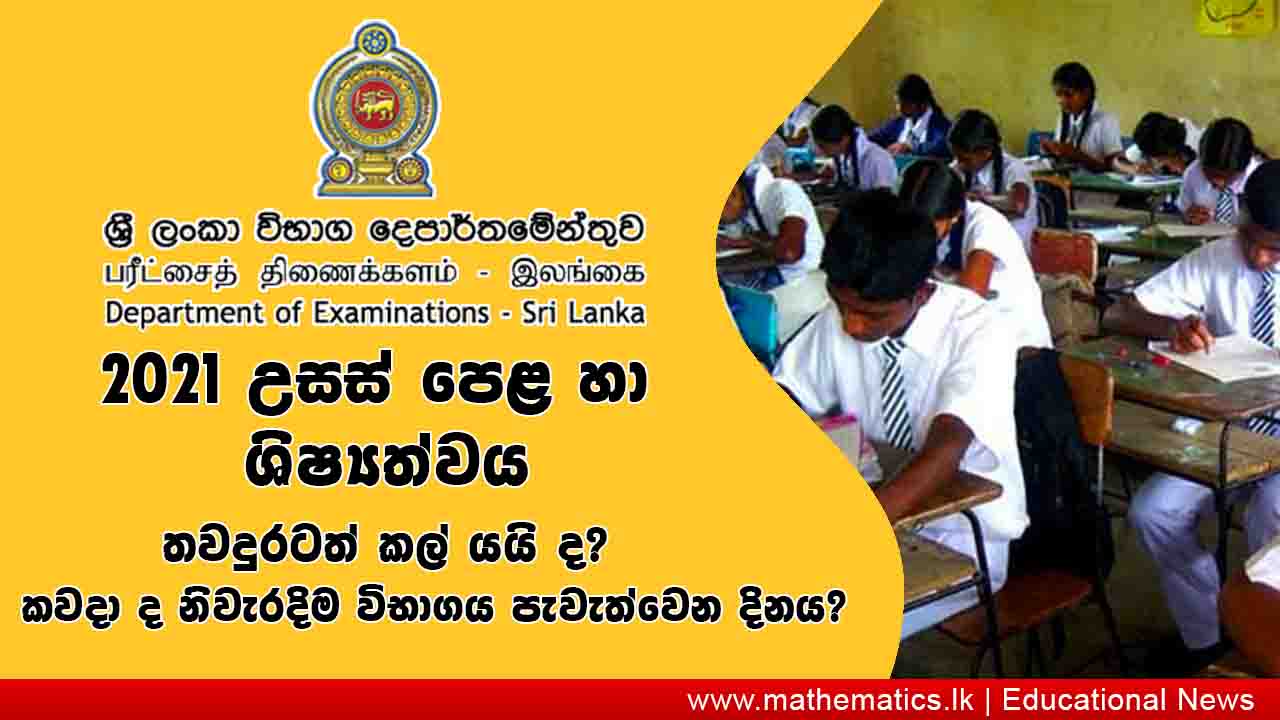 The date for the 2021 A/L and Scholarship Examination had been announced earlier. But this exam date is said to have changed now.
The GCE Advanced Level and Scholarship examinations are usually held in August. But due to the epidemic situation in our country, this was postponed till November 14. However, the government has stated that it is difficult to hold the examination on that day due to the new circumstances. Visit for more details: https://www.lankadeepa.lk/
An article on this was published in the Lankadeepa newspaper on September 19. It said, "2021 A/L and scholarship not available this year."
The newspaper further stated,

More than 800,000 students are expected to appear for the two exams. It has been more than 69 days since the teachers 'and principals' strike. Also, the school curriculum is not covered. Also, due to this, it has become difficult for students to write the exam.
In addition, the principals 'refusal to accept students' application forms also makes it difficult to conduct this examination.
Is it appropriate to postpone 2021 A/L and Scholarship exams?
We asked the students for their views on this. Accordingly, we got to know many ideas and reasons about this. While some students say postponing the exam is not good, many say the exam should be postponed.
The reasons given by the students were as follows.
Failure to cover the syllabus correctly.
Difficulties in learning A/L and Scholarship subjects online.
Lack of money due to loss of parents' jobs or income.
Lack of telephone signal and lack of proper telephone when learning online.
Failure of school teachers to complete lessons.
Difficulty in conducting practical tests in some subjects.
Not knowing about term exams or assessments as pre-exam training.
However, postponing an exam like A/L has affected several aspects. Because there are children who write not only the first time but also the second and third time for this exam. Their aging is one of the basic problems. Also, students are selected for universities after A/L. The postponement of these examinations will also delay the selection of students for such universities.
If the exam is postponed, how will it affect 2021 Grade 5 students?
It is a well-known fact in our country that the scholarship examination is a parental examination. Grade 5 and Grade 4 students face this test to find a new school. What we see as the primary purpose here is the competition to enroll their child for a public school.
Teaching primary school students should be done very carefully. Because it lays the foundation for their learning. Therefore, it is not practical to teach some subjects online to children in grades 4 and 5. Therefore, it is a good idea for many students to postpone their scholarship exams. But postponing the exam could also disrupt their education.
How should we inquire to know the exact 2021 A/L, Scholarship exam date?
Use the information below to inquire about your A/L and Scholarship exam dates.
Hot Line Number – Department of Examination Sri Lanka
Call – 1911
Other Contact Numbers (Department of Examination Sri Lanka)
+94 11 2786200
+94 11 2784207
Fax Numbers (Department of Examination Sri Lanka)
0 11 2784422 (School Exams Unit – Examination Department)
Also, you can check the below link to read our other articles related to A/L & Scholarship exam,
Visit the below article to know about the Examinations Department O/L & A/L Results One-Day Online Service.
Art stream for A/L Examination