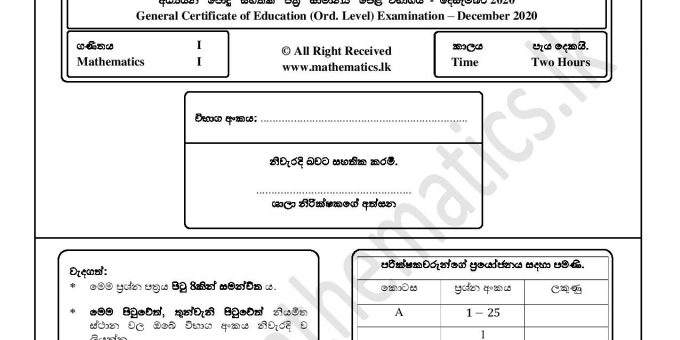 Now you can download the model Paper for G.C.E O/L 2020. The 2020 GCE Ordinary Level Examination has been postponed to January. But we hope that the pattern of questions in this exam will be the same as in other years.
The specialty of this question paper that we have provided is that it has been prepared to cover all the lessons of Mathematics 2020 GCE O / L Examination. Also, this question paper has been prepared in the same format as the prototype question paper of the GCE O / L examination.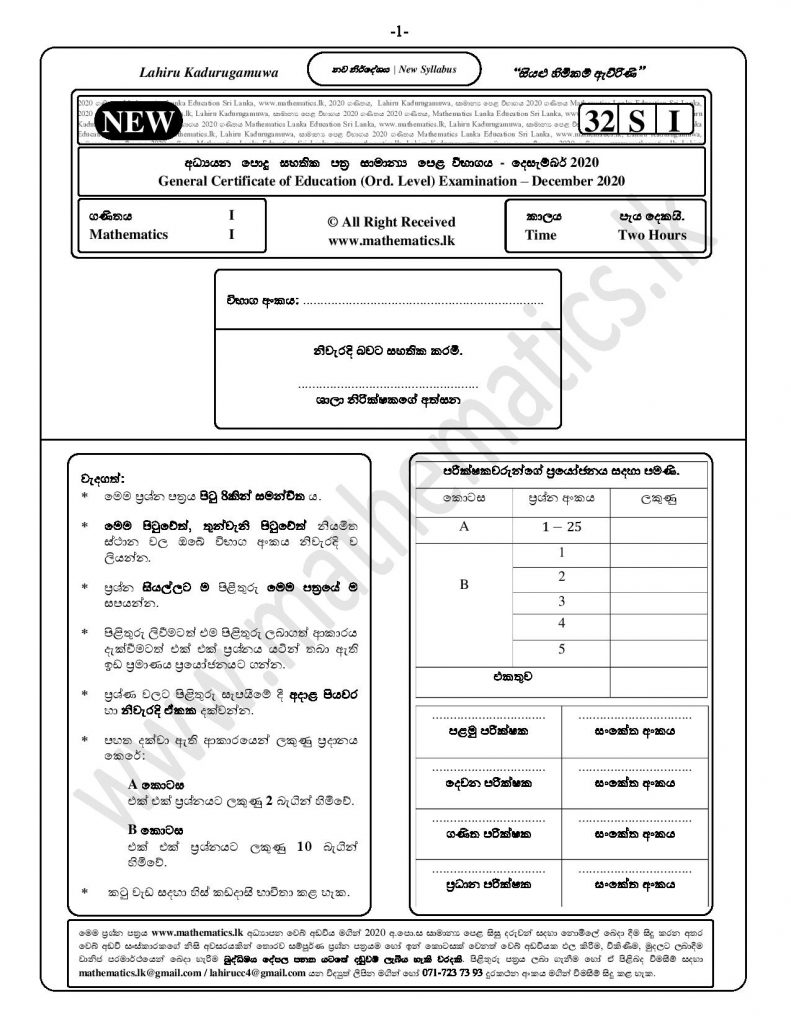 The GCE Ordinary Level examination has been postponed to January due to the Covid-19 pandemic this year. But the teachers and students had continued their education with great dedication and hard work. Teachers also used online methods to teach students. Under these pandemic situations, teaching was done using social media such as Zoom, WhatsApp, and other methods.
Although the 2020 GCE Ordinary Level Examination has been postponed to January, the Department of Examinations has stated that the pattern of the question paper will not change.
Therefore, it will be important for you to have studied the prototype question papers of this year's question papers.
Below we have given you the question paper pattern of the prototype question paper. Note that the 2020 GCE Ordinary Level Mathematics Model Question Paper has been prepared according to that methodology.
Please share this post with others on social media.