2020 O/L Maths – 1st Paper Free Download
Now you can download the model Paper for the 2020 O/L Maths 1st Paper. The 2020 GCE Ordinary Level Examination has been postponed to January. But we hope that the pattern of questions in this exam will be the same as in other years.
Here we have provided you with a sample questionnaire based on the question papers of the previous examinations and the prototype question papers.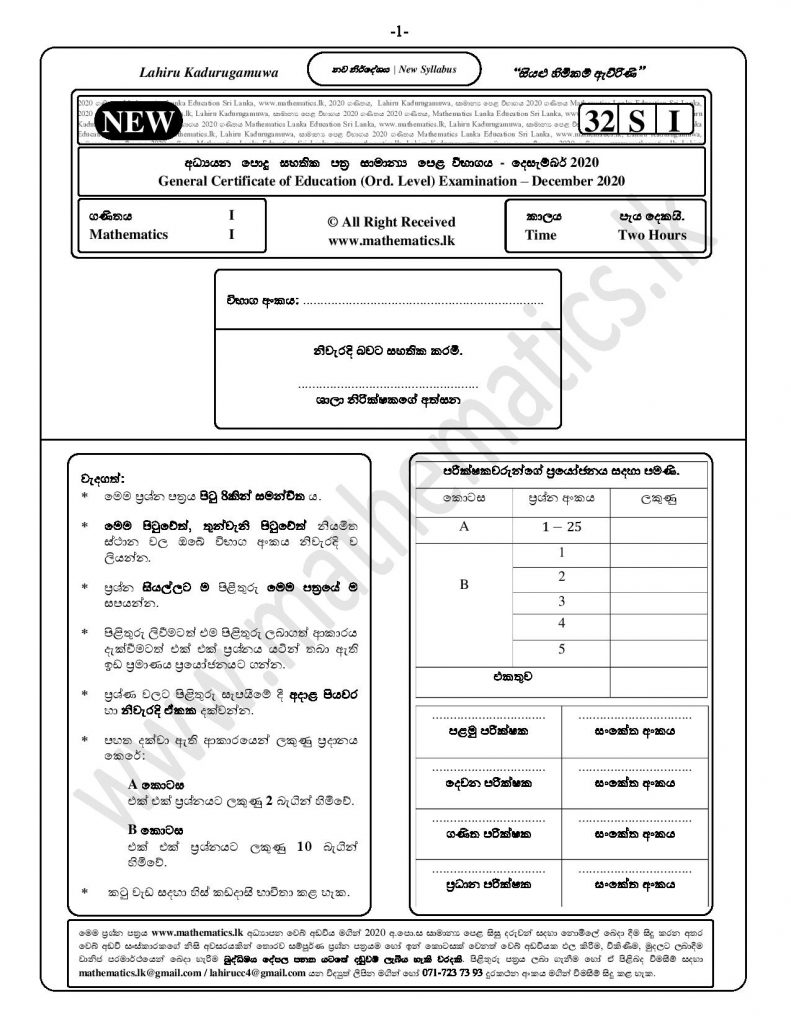 As in the previous question papers, the first question paper consists of 25 short questions and 5 structured essay questions.
Also, the total number of marks obtained for the first question paper is 100. That is, the A-part A gets 50 marks. Part B can get 50 points each.
The pattern of the 2020 O/L Maths question paper is the same as before. The question paper consists of 8 Geometry Questions, 4 Measurement Questions, 6 Algebra Questions, 4 Numeral Questions, 1 Statistics Question, and 2 Probability Questions.
To download the 2020 Mathematics Model Paper Part Two please click the previous page button below.