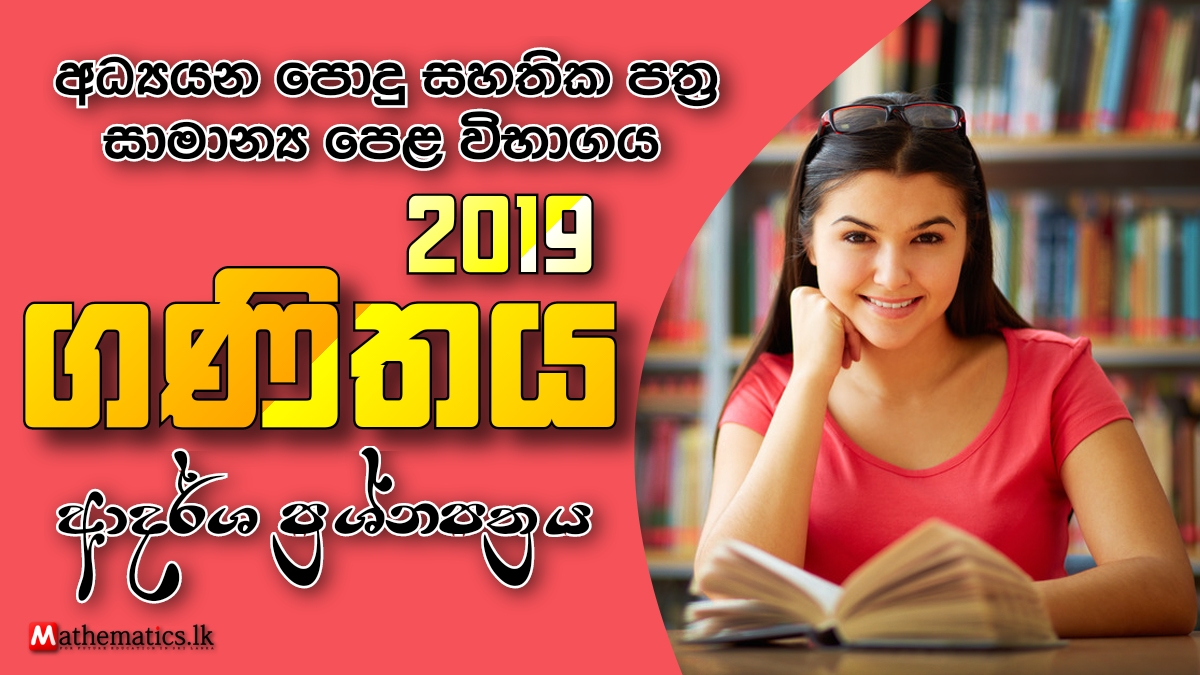 Here we are in 2019… Hurry up..! Now you can download the new Mathematics model paper for G.C.E O/L. We expect the G.C.E. O/L 2019 Mathematics Paper be very competitive. But don't worry… we hope this model paper will solve your whole problems.
You will also need to know the structure of the question paper to face the GCE O / L examination. Therefore you can download the prototype question papers in below link.
ගණිතය ඇතුළු සියළුම විශය ධාරාවන් සදහා 2016 සිට ක්‍රියාත්මක වන නව විශය නිර්දේශයට අදාලව විභාග දෙපාර්තමේන්තුව විසින් ලබා දෙන මූලාකෘති ප්‍රශ්න පත්‍ර ද ඔබට පහත සබැදියෙන් ලබා ගත හැක.
මෙම මූලාති ප්‍රශ්න පත්‍ර මගින් සෑම විශයකම නව ප්‍රශ්න පත්‍ර රටාව පිළිබද අවබෝධ කර ගැනීමට ඔබට හැකියාව ලැබේ.

G.C.E. O/L 2019 Mathematics Paper (model paper) for download.
Also, you can download our previous year (2018) model paper. If you want to download that model paper please click the below link.