Time Table 2019 – G.C.E O/L Examination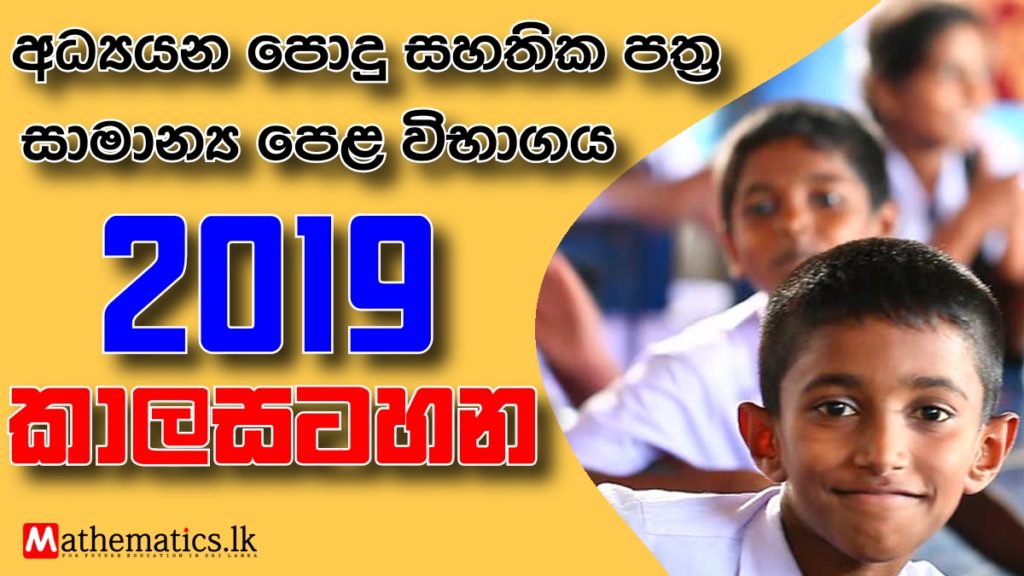 Time table 2019 for O/L examination has been released by the Department of Examination in Sri Lanka. Also, This was officially released just a few weeks ago. Although we thought the GCE O/L examination would be held earlier, it was not. The exam will be held within the due month.
As a result, the G.C.E. O/L Exam to will be held on from 2 to 12 December 2019. Also, this time table here you can download Sinhala, Tamil & English medium.
Time Table |කාලසටහන | நேர அட்டவணை
අධ්‍යයන පොදු සහතික පත්‍ර සාමාන්‍ය පෙළ විභාගය 2019 දෙසැම්බර්
Here are G.C.E O/L 2019 New Syllabus Timetables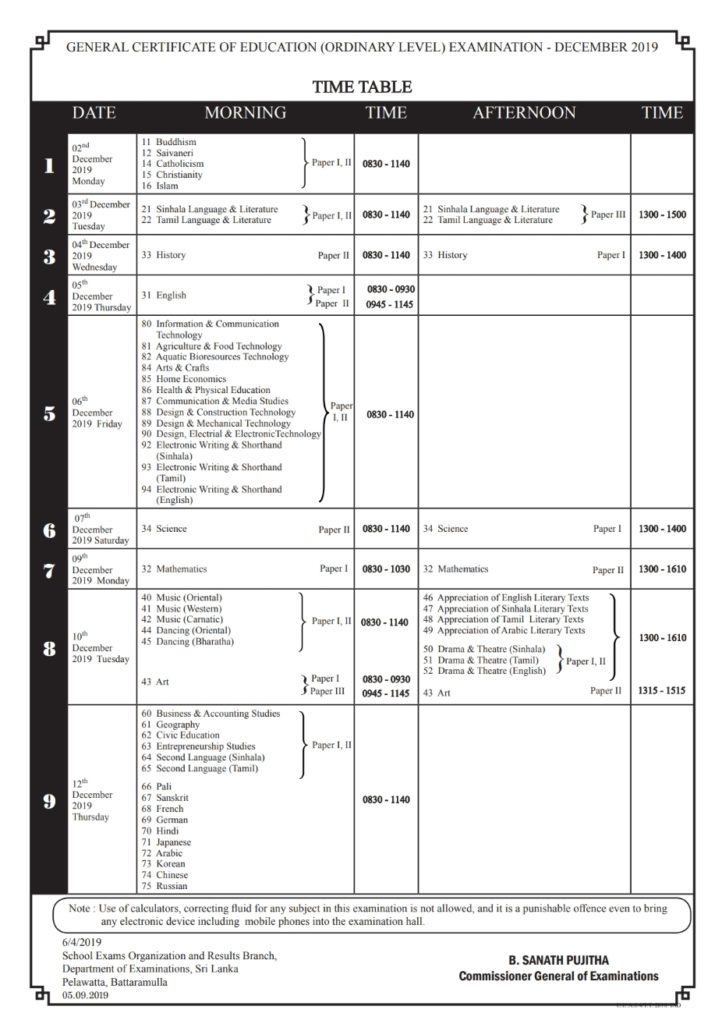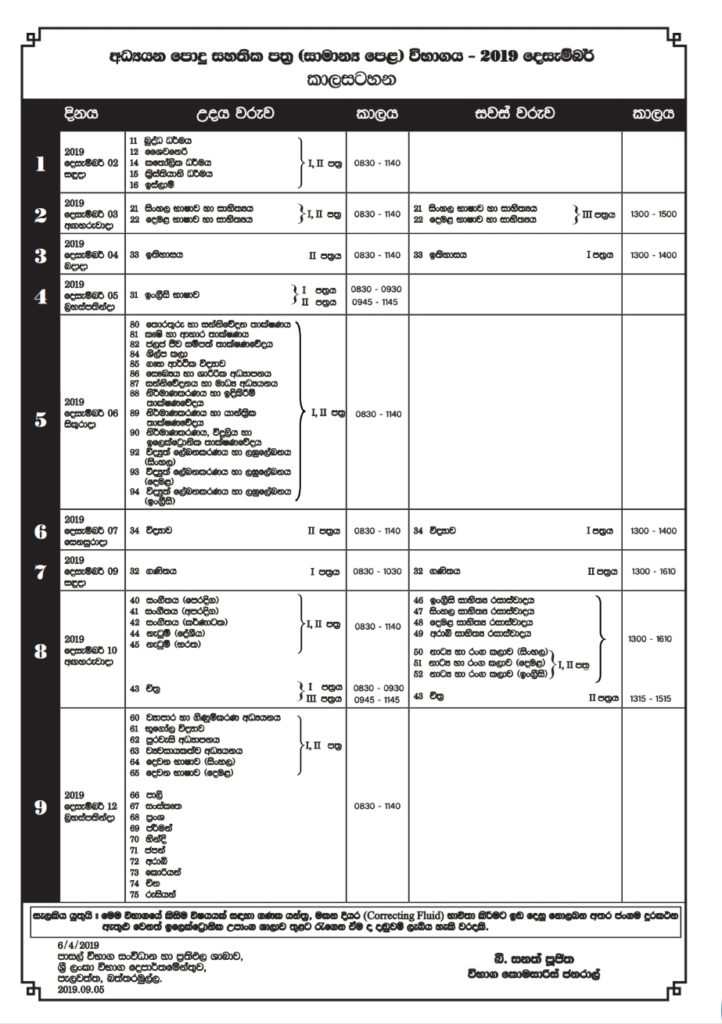 Tamil Medium Time Table 2019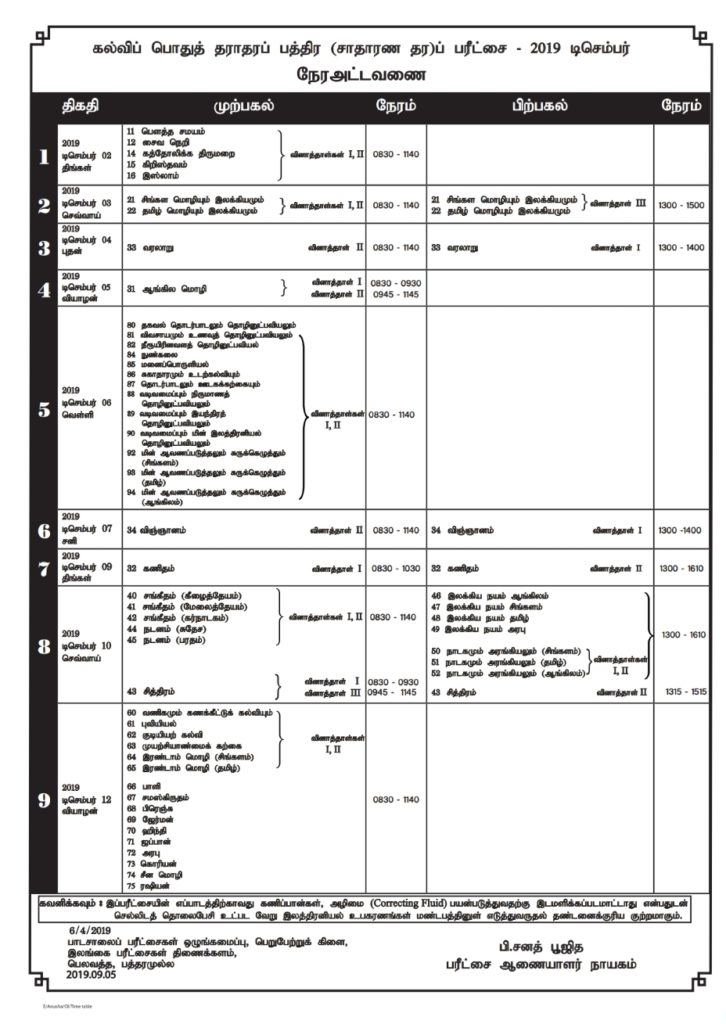 Also, you can download the 2019 O/L mathematics model paper.
So, please click here to download the 2019 O/L Model Paper.
Also, Click here to download prototype papers for O/L 2019